CLOWNS?
As children return to school today, I was reminded by an article from one of our founders John Coe What Parents Really Want that the most important aspect of school for parents is to see their children gain confidence, improve their social skills and be happy and I was further reminded by the various news reports where children have been asked what they are looking forward to most when they get back to school. The answer is universally "seeing my friends". I do wonder how disappointed they are going to be if they can't be any closer than 2 metres, collaborative working and cooperation are removed as the norm from primary classrooms and their playtimes are at a different time and /or place from their friends. I am slightly bemused by the insistence that children are virtually immune to the virus but that they should be kept apart, I think the evidence shows that there will be transmission between individuals who spend more than 15 minutes in the same room, so why separate the children from others ion their bubble (or class, as we used to call it? Why not operate the class in a normal way, with children working together, as we all know is better for learning?
I know it's a balancing act but perhaps we need people who are deciding these things, at the last minute, to be a bit more imaginative in their thinking and have a better understanding of children. Let's compare the utterance to the 1922 committee from our Secretary of State the "Children should pay attention to the teacher and face the front" with the announcement from the Tel Aviv-Yafo Municipality
"In addition to opening classrooms in public buildings and institutions, infrastructure work has been carried out in 137 school playgrounds across the city to enable or enhance outdoor learning, including greater provision of shade and artificial grass.
All educational institutions in the city will dedicate the first days of the school year to personal and group conversations with pupils, placing an emphasis on enhancing their emotional and social skills.
In addition to using public spaces, pupils arriving at over 70 elementary and middle schools on September 1 will be greeted by approximately 200 street performers at the school gates and adjacent public spaces.
The performances will fulfil two key municipal objectives: boosting the income of street performers and raising the morale of schoolchildren as they start an unfamiliar academic year."
What a difference someone with some creative thinking can make to the experience children will have at school!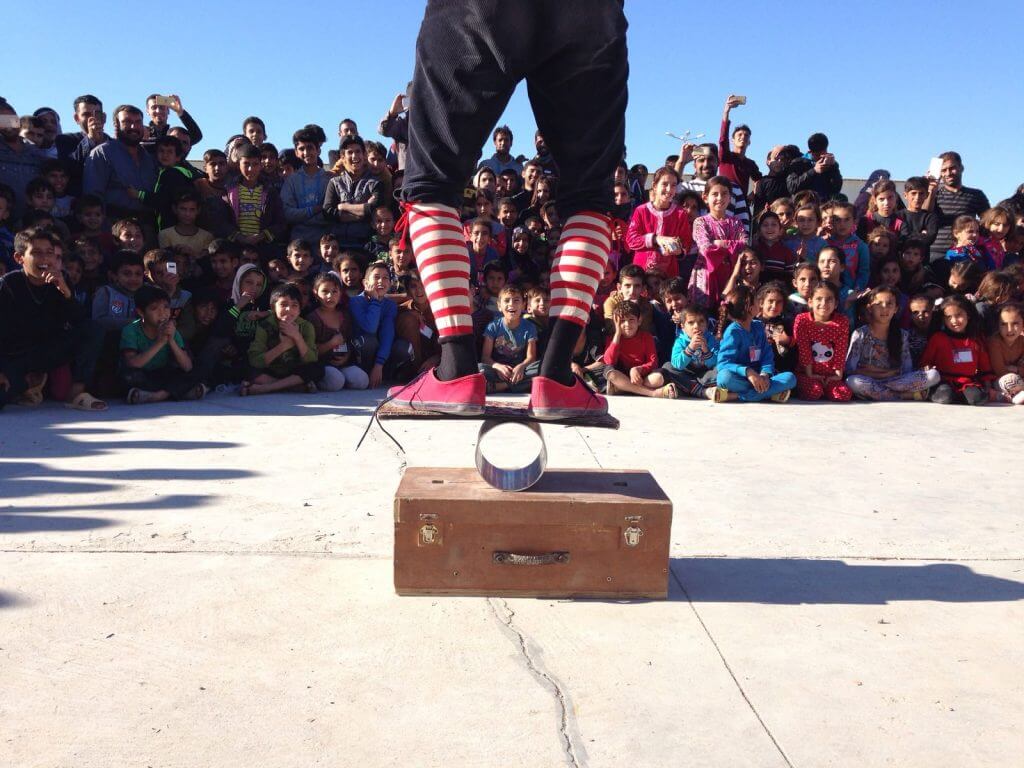 By: Ed Case
On:02-09-2020