---
FULL SET – The complete set costs £55.00 (£45.00 for NAPE members) plus p&p, and includes: Teachers Resource Book with full set of 12 Workbooks and copybooks for under fives upwards
and a parent's guide. The Resource Book contains 85 pages on the history of handwriting, things to do and Interesting facts about the subject. There are over 40 photocopiable copy pages.
OR
A photocopiable resource book for teachers – available separately

NOW AT £25 each or £20 to members

Six copy books – available separately

NOW AT £3 each

Six photocopiable workbooks – available separately

NOW AT £2 each

A parent's guide at

ONLY £1 EACH !!!
Plus post & packing of £5 for orders up to £50.00 and £8 for larger orders. For a sale or return pack please contact: NAPE at 07734772521 or Email: nationaloffice@nape.org.uk
---

There is a series of NAPE teaching of handwriting videos which demonstrate the use of the scheme at different ages from Early Years to KeyStage 2 followed by a video on Calligraphy. Please Click the icon.
---
---
Full details, follow the links, Copy books 1-3 and Copy books 4 to 6.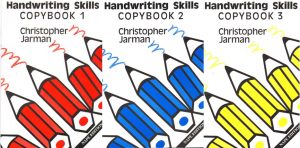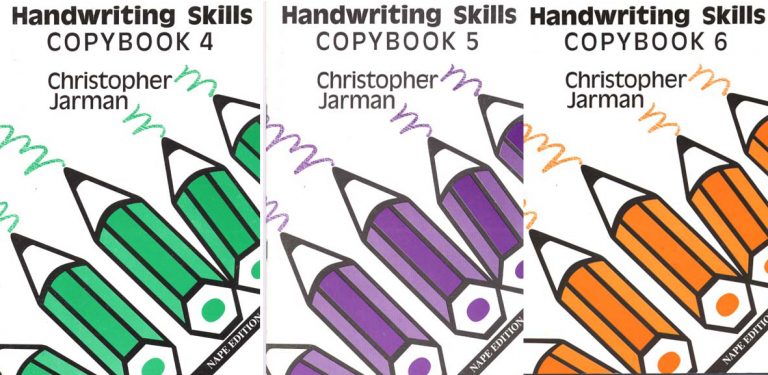 ---
Workbooks 1-6 Click for sample details,
---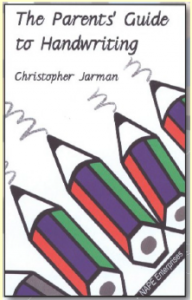 Also available is the parents guide at £4 each. Buy now at £1 EACH !!
---
Reference to assessment standards in Handwriting
Working at the expected standard in English Writing at the end of Key Stage 2
maintain legibility in joined handwriting when writing at speed.
Standards & Testing Agency (2017) National Curriculum Assessments 2018/2019 (Pages 4 & 5).